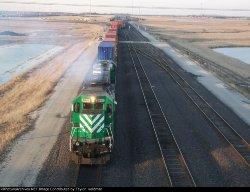 Welcome to the RRPictureArchives.NET contributor site of Taylor Veldman.



My name is Taylor Veldman, I am a Chicagoland Railfan, I travel to various places to get the shots, and photographs that are needed to make me look professional. the nearest mainline around my house is the BNSF Aurora sub., and the BNSF Mendota Sub.,



You may browse my collection of pictures via the menu located on the left hand side of the page. I hope you enjoy the collection and thanks for stopping by!
Note: This site is best viewed in Internet Explorer 6.0 or above.
Select one of the links from the menu on the left to begin browsing the collection.